OnSite Dermatology specializes in medical dermatology. We are specialists in the prevention and detection of pre-cancerous and cancerous growths, as well as other dermatological conditions. We are able to diagnose, treat, and prescribe. We provide preventative skin checks and are able to perform biopsies and treat most skin cancers OnSite.
Our goal is to improve the quality of care to seniors. Having OnSite Dermatology services on a regular basis will provide your community with a value added service at no additional cost, therefore eliminating the need for transportation arrangements and lengthy wait times in doctors' offices. Additionally this benefits patients, allowing for more one-on-one attention.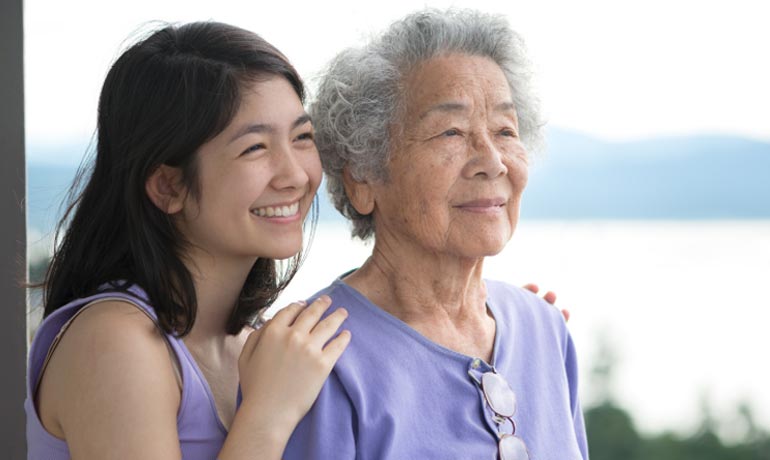 Education and communication are an important aspect of our service. OnSite Dermatology offers educational presentations for residents, provides monthly flyers about upcoming visits, and can provide educational articles that can be incorporated into your monthly newsletters. We also participate in health fairs, family night events, and can provide in-service training/programs for the facility staff.
In addition to seeing residents for healthy skin checks, we have the ability to address any rashes, growths or skin concerns they may have. We also diagnose and treat pre-cancers, perform biopsies on site and treat certain positive skin cancers OnSite as well.
COMMON SKIN CONDITIONS THAT WE DIAGNOSIS AND TREAT
ACTINIC KERATOSIS
Usually, a scaly or crusty growth and most often appears on any areas of the body frequently exposed to the sun.
BASAL CELL CARCINOMA
A type of skin cancer that grows slowly but treatment is important because a Basal Cell Carcinoma can grow wide and deep, destroying skin tissue and bone.
SQUAMOUS CELL CARCINOMA
Tends to develop on skin that has been exposed to the sun for years. Squamous Cell Carcinoma can spread to other parts of the body.
MELANOMA
Often resemble moles. If melanoma is recognized and treated early, it is almost always curable. If it is not treated, it can advance and spread to other parts of the body and can become fatal.
CELLULITIS
An inflammation of layers of the skin caused by bacteria.
DERMATITIS
Swollen, reddened and itchy skin.
DRY SKIN
Most common in the lower legs, arms, and thighs. Symptoms include scaling, itching, and cracks in the skin.
ECZEMA
A chronic skin disorder that involves scaly and itchy rashes.
LENTIGO
A brown pigment spot on the skin.
ROSACEA
A chronic inflammatory skin condition that causes redness in the face and produces small, red, pus-filled bumps.
PSORIASIS
A chronic, non-infectious disease that causes red, scaly patches on the skin.
SCABIES
A contagious skin disease caused by a small mite. Causes itching, sores, and thin pencil-mark lines on the skin.
SCARS
Healed injuries that may be uncomfortable or highly noticeable.
SCALING
The skin flakes off. It is a symptom of many skin conditions.
ULCERS
Open sores that are often accompanied by the sloughing-off of inflamed tissue.
URTICARIA
Raised, often itchy, red welts on the skin's surface. Commonly known as hives.
WARTS
Skin growths caused by a human virus.
XEROSIS
Dry, scaly, itchy, and red skin.